Solid ball head with quick-release connector and pan bar for a convenient and quick adjustment of the camera for panorama, landscape, architectural or macro photography.


For compacts, CSC, DSLR and video cameras/camcorders.
Quick release system with dovetail clamping and blocking screw (Arca-Swiss compatible). Quick release plate with non-slip surface, 1/4" D-ring screw with coin slot and detachable slide-off protection.
Removable pan bar, attaches on both sides, with non-slip cold protection.
Tiltable up to 90 degree for portrait shots. 360 degree panning socket with blocking screw and graduated scale.
Made of sturdy, durable aluminum alloy.
Locking knob for ball has rubber coated grip surface and is secured against unintentional removal.
Two spirit levels.
3/8" tripod bush, including thread adapter 1/4".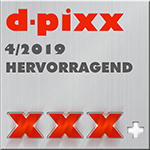 Ball diameter (mm): approx. 25 mm (1 in.)
Socket diameter (mm): mapprox. 40 mm (1.6 in.)
Height (mm): approx. 82 mm (3.2 in.)
Weight (g): approx. 320 g (0.7 lbs.)
Max. load (kg): 8 kg (17.6 lbs.)
Accessories
6004 - Tiltall Quick Release Plate QR-40 40 mm
6005 - Tiltall Quick Release Plate QR-50 50 mm
6006 - Tiltall Quick Release Plate QR-60 60 mm
6007 - Tiltall Quick Release Plate QR-100 100 mm